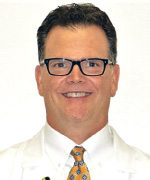 Dr. Engel graduated from Albion College in 1984 with a Bachelor Degree in Biology. He graduated from Wayne State School of Medicine in 1990. He completed his residency in Pediatrics at Children's Hospital of Michigan in Detroit in 1993.
Dr. Engel is Board Certified in Pediatrics. He is a member of the American Academy of Pediatrics and the Michigan State Medical Society. He is on staff at St. John Hospital & Medical Center, Beaumont Hospital Grosse Pointe and Children's Hospital of Michigan.
Northpointe Pediatrics, P.C. welcomed him to their staff in 1994. Dr. Engel and his wife, Paula, are raising their four children in the Detroit area where they are involved in their church and community. In his spare time he loves to spend time with his family, especially at their cottage up north. He also coaches his kids in youth sports, exercises religiously and loves to read any time he gets the opportunity.