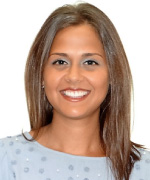 Dr. Leo grew up in Clinton Township and graduated from Oakland University in 2003 with a Bachelors Degree in Biology. She graduated from Michigan State College of Osteopathic Medicine in 2009. In 2012 she completed her Pediatric Residency at Children's Hospital of Michigan. There, she was awarded Intern of the Year in 2009.
Dr. Leo joined Northpointe Pediatrics in July of 2012. She is board certified in Pediatrics and on staff at St. John Hospital and Medical Center and at Beaumont Hospital Grosse Pointe.
Dr. Leo loves spending time with her husband, daughter, family and friends. She has participated in multiple medical mission trips around the world and is also involved in the Make a Wish Foundation. She loves all of the children she sees here in the office, and is excited to follow each one as they grow older!