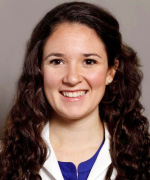 Dr. Engel graduated from Oakland University with a bachelor's degree in biology in 2014 and from Wayne State University School of Medicine with her Medical Degree in 2018. She joined Northpointe Pediatrics after she finished her pediatric residency at Helen DeVos Children's Hospital in Grand Rapids.
Dr. Engel is on staff at St. John Hospital & Medical Center, Beaumont Hospital Grosse Pointe and Children's Hospital of Michigan. She has special interests in nutrition, mental health, and care of children with complex medical needs.
Dr. Engel enjoys spending time with her family and friends, being outdoors, traveling and cooking.