We would like to let everyone know that Dr. Foster is planning to retire on June 30, 2021.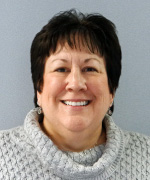 Dr. Foster (who was Dr. Desmet at the time) opened Northpointe Pediatrics with Dr. Francis in 1992. They had only a handful of patients (mostly relatives and family friends😉) and 3 employees.
Since then, the practice has grown to include many amazing pediatricians, pediatric nurse practitioners and the most wonderful staff (family) ever!
Our patient population has also grown so much and we are proud to say that we are now caring for many second generation patients!
Dr. Foster has had the privilege of caring for kids here for almost 29 years and, in retirement, is planning to spend more time with her children and her 3 (soon to be 4!) grandchildren.
Please join us in wishing her well as she prepares for her upcoming retirement!