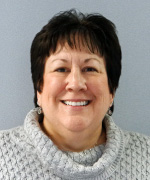 Dr. Foster graduated from Wayne State University in 1984 with a Bachelor Degree in Biological Science. She graduated from Wayne State School of Medicine in 1988. In 1992 she completed her Pediatric Residency at Children's Hospital of Michigan as the Chief Resident.
Dr. Foster is Board Certified in Pediatrics. She is on staff at St. John Hospital & Medical Center and Beaumont Hospital Grosse Pointe.
Along with Dr. Francis, she established Northpointe Pediatrics, P.C. in 1992. She loves taking care of kids and their families. "It's a miracle watching them grow and I'm thankful for the amazing smiles they share!"
She is married with three stepsons and two sons. She likes to read and take walks in her spare time.